Best Hospital in Bangladesh: Fortune Healthcare Ltd.
Fortune Healthcare Ltd, a shining beacon in the medical landscape of Bangladesh, is widely recognized as one of the best hospitals and healthcare providers in the nation. Nestled in the heart of Dhaka, Fortune Healthcare Ltd has risen to prominence due to its relentless dedication to providing premium healthcare services to its local and international patients.
For years, Fortune Healthcare Ltd has set a benchmark in the field of medical services in Bangladesh. With a multi-disciplinary team of highly trained medical professionals, state-of-the-art facilities, and a commitment to patient-centered care, this healthcare institution caters to a broad spectrum of medical needs and ensures an outstanding patient experience.
Superior Medical Services
Fortune Healthcare Ltd's commitment to high-quality medical services has made it the best hospital in Bangladesh. It encompasses a wide range of healthcare departments including Cardiology, Neurology, Orthopedics, Obstetrics and Gynecology, Pediatrics, and many more, ensuring comprehensive healthcare services under one roof.
With a robust team of skilled physicians and surgeons, each holding international accreditations, Fortune Healthcare Ltd delivers top-tier, personalized care to its patients. Leveraging the latest advancements in medical technology, they provide accurate diagnoses and treatment plans for a wide array of health conditions.
Patient-Centered Care
Central to the ethos of Fortune Healthcare Ltd is its unwavering commitment to patient-centered care. The hospital places a high priority on the needs and well-being of its patients, fostering a holistic environment that integrates medical care with compassionate service.
From the initial consultation to post-operative care, patients at Fortune Healthcare Ltd are treated with utmost respect and consideration. Each patient's unique medical needs are comprehensively addressed, with care plans tailored to optimize their health outcomes.
State-of-the-art Facilities
Fortune Healthcare Ltd is not just the best hospital in Bangladesh because of its superior medical services, but also for its cutting-edge facilities. The hospital is equipped with the latest in medical technology, facilitating accurate diagnoses and effective treatment plans.
From advanced imaging services such as MRI and CT scanners to high-tech surgical suites equipped for minimally invasive procedures, Fortune Healthcare Ltd is at the forefront of medical innovation. Their sophisticated Intensive Care Units (ICUs), designed to cater to critically ill patients, are staffed by specialized doctors and nurses, ensuring round-the-clock care.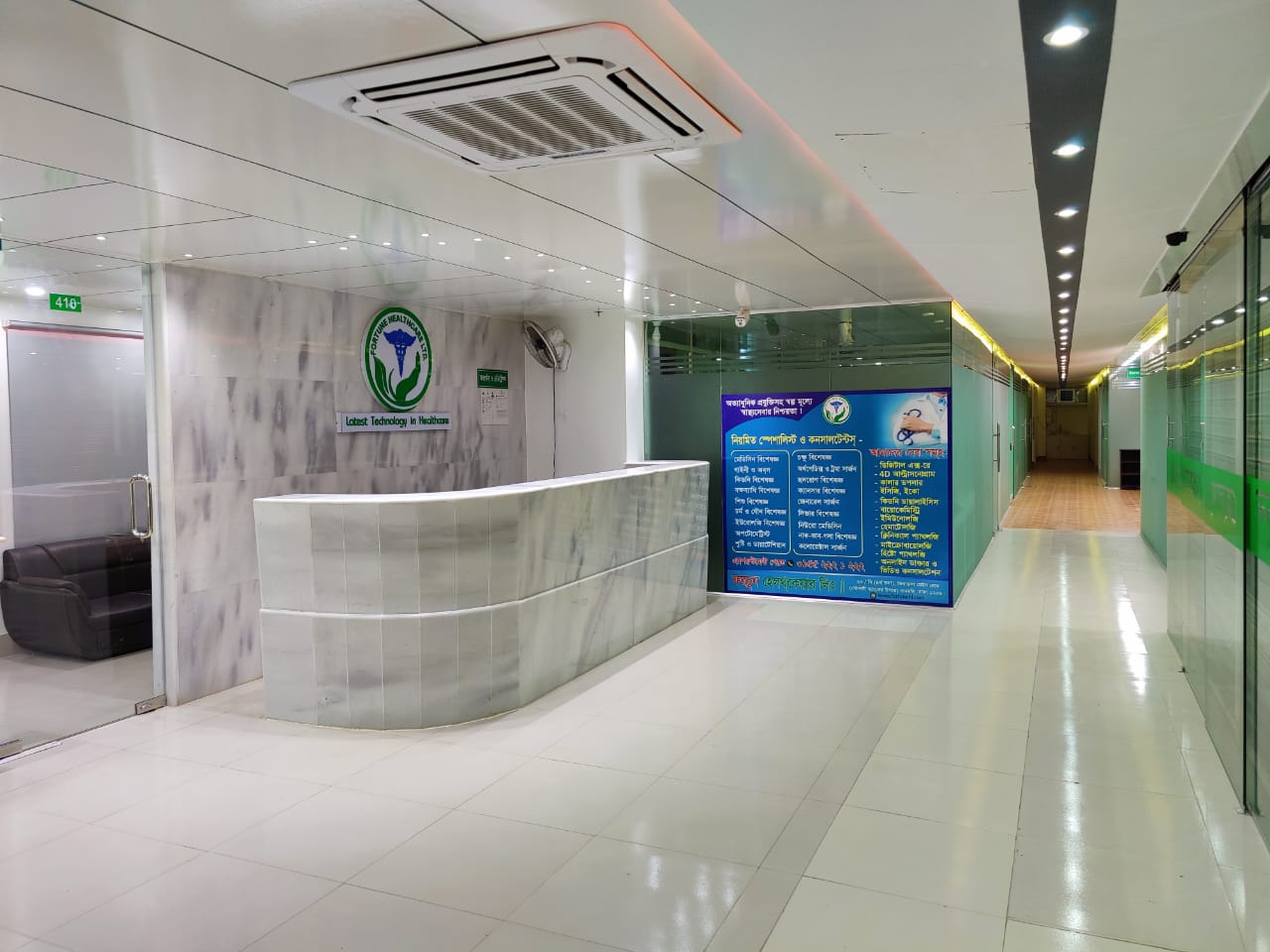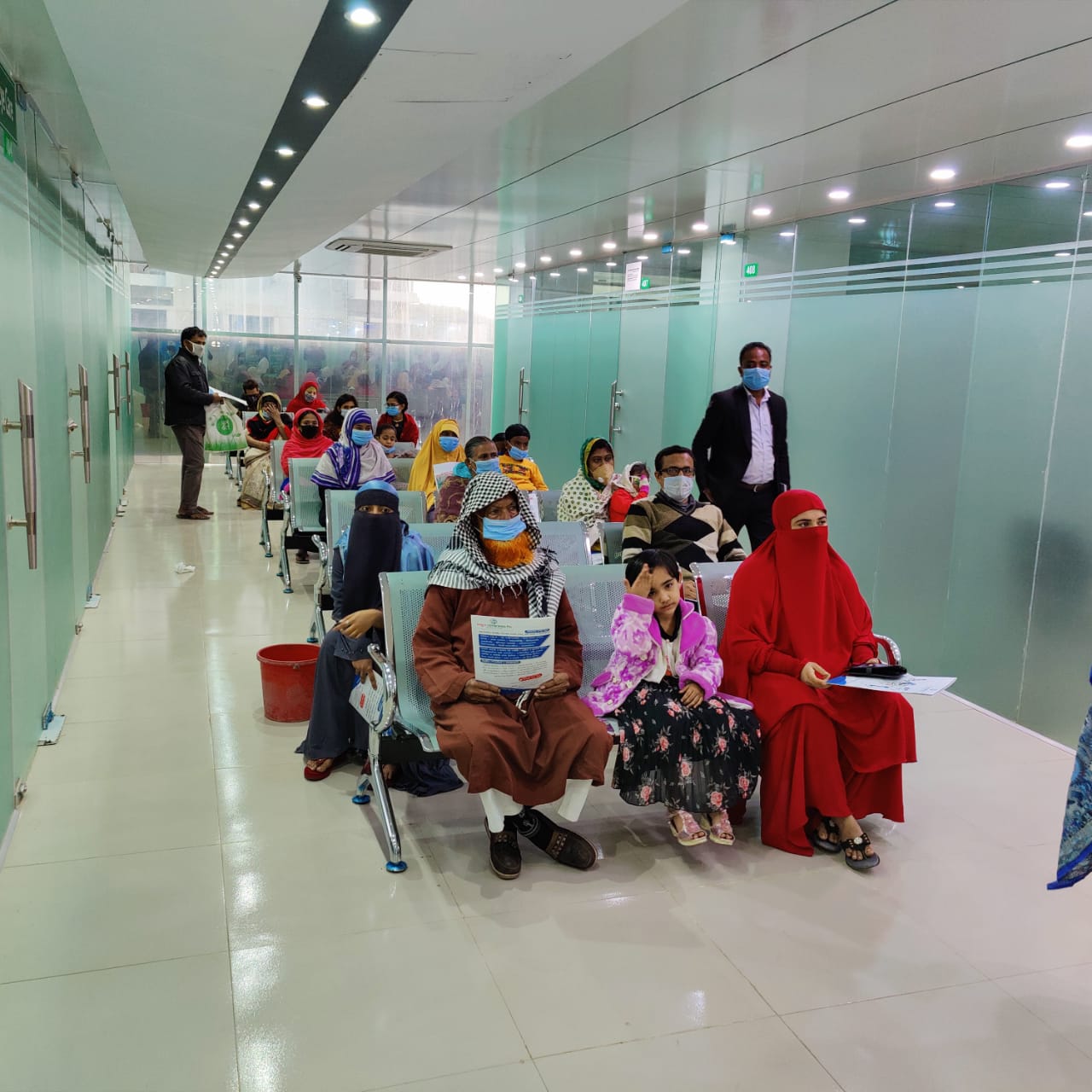 World-Class Healthcare Amenities
Fortune Healthcare Ltd ensures that patients receive more than just medical care; they experience comfort and peace of mind. Recognized for their world-class healthcare amenities, the hospital features well-appointed rooms, serene surroundings, and a variety of food and entertainment options.
Patients and their families can enjoy comfortable waiting areas and personal rooms equipped with modern amenities. The hospital also offers dietary counseling, therapeutic support services, and even wellness programs, further emphasizing its dedication to the overall wellbeing of its patients.
International Patient Services
Fortune Healthcare Ltd extends its world-class services to international patients. The hospital has a dedicated International Patient Services team, which assists with visa applications, travel arrangements, accommodation, and translation services, facilitating a seamless healthcare journey for international patients.
Education and Research
Fortune Healthcare Ltd is also a pioneer in medical education and research in Bangladesh. Collaborating with global research institutions and hosting regular workshops and seminars, the hospital contributes to the advancement of medical knowledge in the country. This commitment to academic excellence also ensures their medical team stays updated with the latest developments in healthcare, thus providing patients with the most effective treatment strategies.
Fortune Healthcare Ltd is truly a powerhouse in the healthcare industry in Bangladesh. By offering superior medical services, patient-centered care, state-of-the-art facilities, world-class healthcare amenities, and comprehensive international patient services, it stands as the best hospital in the country. Its contribution to medical education and research further cements its position as a leader in Bangladesh's healthcare sector.
The journey of health and wellness begins with choosing the right healthcare provider. With Fortune Healthcare Ltd, patients are assured of receiving the highest level of medical care in a nurturing and supportive environment. Experience the best of healthcare in Bangladesh with Fortune Healthcare Ltd.
Keywords: Fortune Healthcare Ltd, Best hospital in Bangladesh, Healthcare in Bangladesh, Medical Services in Bangladesh, International Patient Services, Medical Education and Research.
Please note that all content, including text and images, should be used as a guide only and may not accurately represent the hospital in question. Always check with the hospital directly for the latest information.
The content in this article is intended to inform and help in guiding your decisions. It is not intended to replace professional medical advice, diagnosis, or treatment. Always seek the advice of your doctor or other qualified health provider with any questions you may have regarding a medical condition or treatment.
Emergency and Critical Care
One of the key pillars of Fortune Healthcare Ltd is its outstanding emergency and critical care services. Operating 24/7, the hospital's emergency department is designed to handle all types of medical emergencies swiftly and efficiently. The facility is fully equipped with modern emergency equipment and is staffed by a dedicated team of highly trained physicians and nurses.
In addition to this, Fortune Healthcare Ltd's critical care units cater to patients with severe and life-threatening illnesses and injuries. The hospital features sophisticated Intensive Care Units (ICUs), Neonatal Intensive Care Units (NICUs), and Cardiac Care Units (CCUs), ensuring that all critical patients receive comprehensive and specialized care.
Advanced Surgical Capabilities
Fortune Healthcare Ltd is also renowned for its advanced surgical capabilities. The hospital houses state-of-the-art operating theatres, complete with advanced surgical tools and technology. Whether it's a routine surgery or a complex surgical procedure, the expert team of surgeons at Fortune Healthcare Ltd assures the highest standard of surgical care, coupled with a personalized approach.
The hospital excels in various types of surgeries, including cardiac surgery, orthopedic surgery, neurosurgery, laparoscopic surgery, and more. It has a strong track record of successful surgical outcomes, further solidifying its reputation as the best hospital in Bangladesh.
Specialized Centers of Excellence
Fortune Healthcare Ltd's commitment to providing specialized medical care has led to the establishment of various Centers of Excellence. These dedicated units provide comprehensive care for specific medical conditions, from heart diseases to neurological disorders.
The Centers of Excellence at Fortune Healthcare Ltd bring together specialized doctors, cutting-edge technology, and advanced treatment methods to provide a multidisciplinary approach to patient care. These specialized units further elevate the standard of healthcare services in Bangladesh.
Healthcare Packages and Wellness Programs
Understanding the importance of preventive healthcare, Fortune Healthcare Ltd offers an array of healthcare packages and wellness programs. These specially designed packages include regular health check-ups, screenings, and counseling sessions to promote good health and early detection of potential health issues.
In addition to this, the hospital's wellness programs focus on lifestyle modification, stress management, nutrition, and physical fitness. These initiatives showcase Fortune Healthcare Ltd's commitment to promoting overall wellbeing, beyond just treating illnesses.
Digital Healthcare Services
Keeping up with the digital revolution in healthcare, Fortune Healthcare Ltd has embraced digital healthcare services. The hospital offers telemedicine services, allowing patients to consult with their doctors virtually. This has been especially beneficial for patients residing in remote areas or those unable to visit the hospital in person.
Moreover, the hospital's digitized health records system ensures efficient and accurate maintenance of patient data, facilitating seamless communication and coordination among doctors and healthcare staff. This digital transformation has significantly improved the patient experience at Fortune Healthcare Ltd.
In conclusion, Fortune Healthcare Ltd represents the pinnacle of healthcare services in Bangladesh. With its patient-centric approach, advanced medical capabilities, specialized centers of excellence, wellness programs, and digital healthcare services, the hospital continues to redefine the healthcare landscape in the country. It truly stands as a symbol of trust and excellence in the medical field, deserving its reputation as the best hospital in Bangladesh.