Fortune Healthcare Ltd. Medical Services
Unparalleled Medical Services at Fortune Healthcare Ltd.
At Fortune Healthcare Ltd., we are dedicated to providing top-tier medical care tailored to the unique needs of every patient. Our comprehensive range of medical services covers a wide spectrum, ensuring holistic care for all. From routine check-ups to specialized treatments, our medical expertise guarantees quality healthcare you can trust.
Fortune Healthcare Ltd. Doctors List
Meet Our Expert Team of Doctors at Fortune Healthcare Ltd.
Navigating health concerns requires trust in the hands that heal. At Fortune Healthcare Ltd., we are proud of our roster of eminent doctors who are leaders in their respective fields. Whether you're looking for a primary care physician or a specialist, our comprehensive doctors list will guide you to the right expert for your healthcare journey. Browse our directory to learn more about the credentials, specialties, and patient reviews of each doctor, ensuring you make an informed choice.
Fortune Healthcare Ltd. Insurance Affiliations
Insurance Affiliations: Quality Healthcare within Your Reach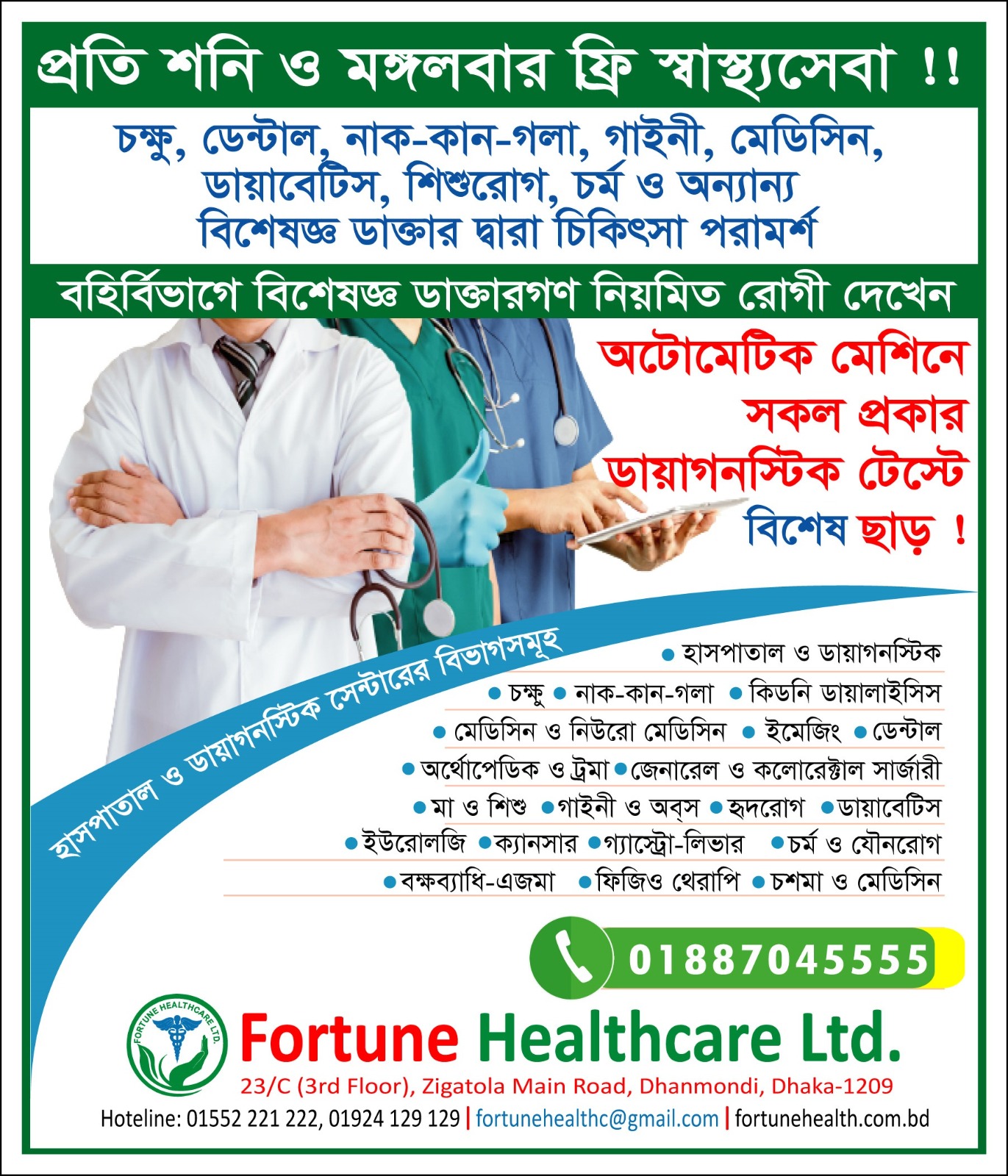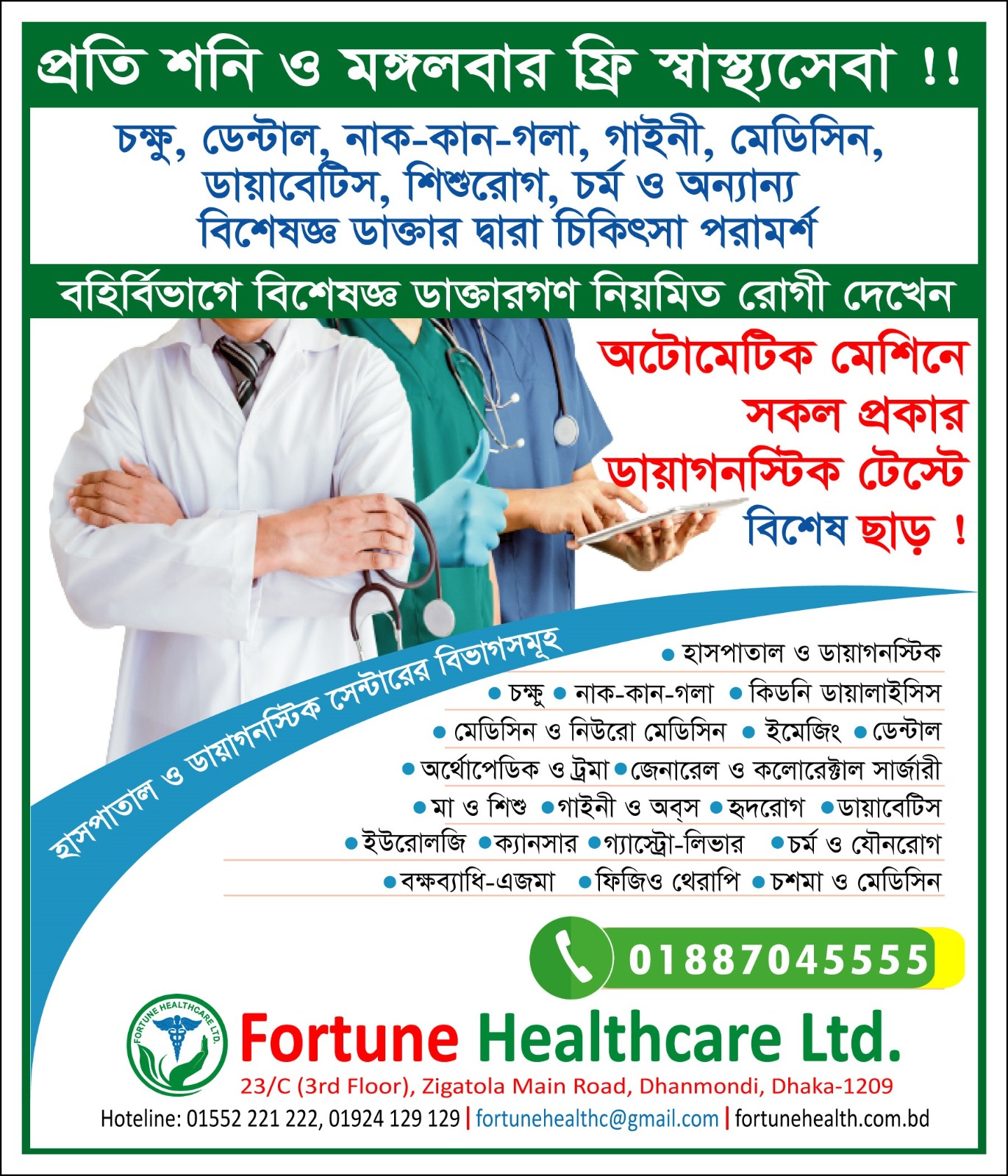 Healthcare expenses shouldn't be a barrier to receiving the best possible care. That's why at Fortune Healthcare Ltd., we have formed robust affiliations with a wide range of insurance providers. This ensures that our patients can access our top-quality medical services without financial strain. Browse through our list of affiliated insurance providers to see if your plan is accepted. If you have questions about coverage or billing, our dedicated team is here to assist.
Your Health on Your Schedule: Our Opening Hours
We understand that healthcare needs can arise at any time. To accommodate our diverse patient base, Fortune Healthcare Ltd. offers flexible opening hours designed around your busy life. Whether you're scheduling a routine appointment or seeking urgent care, our doors are open when you need us most. Refer to our operating hours below, and always feel free to call ahead for any special requests or inquiries.
Remember, while these content pieces are SEO-friendly in their structure, consistency, and the use of keywords, true SEO effectiveness also involves factors like backlinks, page speed, mobile optimization, domain authority, and more. Regularly updating content and ensuring a user-friendly website experience is equally important.
About Fortune Healthcare Ltd. 23/C, Zigatola, Dhaka
About Fortune Healthcare Ltd. – Your Health Harbor at 23/C, Zigatola, Dhaka
Embarking on a Journey towards Robust Health and Wellness
Situated at the heart of Zigatola, Dhaka, Fortune Healthcare Ltd. unfolds a world where your health and well-being take center stage. With an unwavering commitment to providing exceptional medical care, we've etched our mark as a cornerstone in the healthcare industry.
A Beacon of Medical Excellence in Dhaka
Nestled in the vibrant locality of 23/C, Zigatola, our establishment is not just a healthcare facility but a haven where medical excellence and compassionate care converge. Our multifaceted healthcare unit is equipped with state-of-the-art medical technology, ensuring that every patient experiences unparalleled healthcare services.
Eminent Physicians, Bespoke Care
Our roster is embellished with eminent physicians and healthcare professionals who bring forth a blend of experience, expertise, and empathetic care. From primary care to specialized treatments, the medical maestros at Fortune Healthcare Ltd. tailor healthcare solutions, ensuring that your health never ceases to prosper.
Patient-Centric Approach with a Modern Twist
Navigating through the lanes of traditional healthcare and modern medical innovations, we've adopted a patient-centric approach that's wrapped with the warmth of personalized care and the precision of contemporary medical practices.
Robust Network, Inclusive Healthcare
Our expansive network of insurance affiliations ensures that top-tier healthcare is accessible to all. We're steadfastly committed to breaking down barriers, ensuring that quality medical care isn't bound by financial constraints.
Dedicated to the Community
Being deeply intertwined with the community of Zigatola, Dhaka, we're more than a healthcare provider; we are a steadfast partner in your health journey. Engaging in numerous community health programs, we aspire to be the torchbearers of a healthy future, making a positive impact one health story at a time.
Fortune Healthcare Ltd. — Where Health Blossoms
Embark on your journey towards optimal health and wellness with Fortune Healthcare Ltd. — your trusted partner in health at 23/C, Zigatola, Dhaka.
"Experience Premier Hospital & Diagnostic Services You Can Rely On!"
Schedule Your Appointment Today
Whether for essential information, medical tests, or a doctor's consultation, we're here to meet every need with unparalleled care.
Contact Us
📍 Location: 23/C, Zigatola, Dhaka, Bangladesh
📞 Call Us: 01887045555
📧 Email:fortunehealthc@gmail.com